Yankees Gary Sanchez Speaks the Language of the Game
07.10.2020
No Comments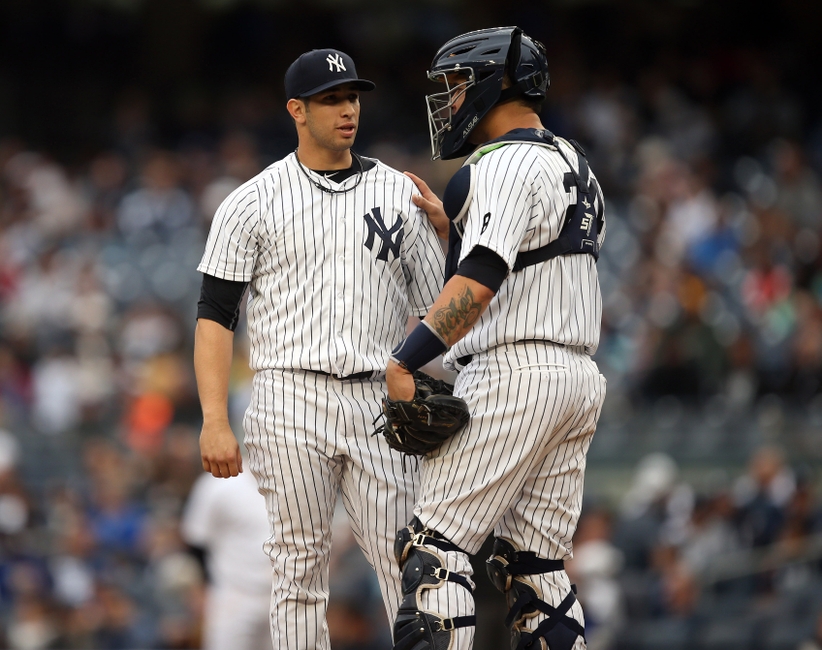 Yankees catcher Gary Sanchez, of all of New York's young sports stars, Kristaps Porzingis, Landon Collins, and Jimmy Vesey; has the brightest spotlight on him. Sanchez fixed that bright light upon himself with an impressive rookie year, but he may have a secret weapon the others don't have for a follow-up.
Former Yankees catcher, Brian McCann, is very often one of the first players mentioned when discussing the best leaders in baseball, especially among catchers. When McCann came to the Yankees so did veteran leadership and a rallying voice within the clubhouse. But the language of baseball has changed.
Many teams within Major League Baseball are filled with international talent more so than any time in the past. The commonality between most of the international players is language, and that language is Spanish.
The Yankees are no exception to the wave of Latin American players, and nothing was more symbolic of the times than last year's changing of the guard between a perennial All-Star leader in McCann, for a talented young Dominican named Gary Sanchez. Yes, Sanchez hit 20 home runs in 53 games; …
Read Original Post at
http://yanksgoyard.com/2017/02/21/yankees-sanchez-spanish-language/
Sports Media 101 searches and spiders for news it aggregates from across the web about your favorite sport or sports team. This article is originally posted at another site not affiliated with Sports Media 101. The portion of the article posted here is to provide a sample of the content available at the linked site. Please click the link to read the full article. Sports Media 101 does not claim any ownership to the content and all rights are retained by the original copyright owner.