Sabathia Back On Track As Lineup Carries Yankees Over Kansas City
08.10.2020
No Comments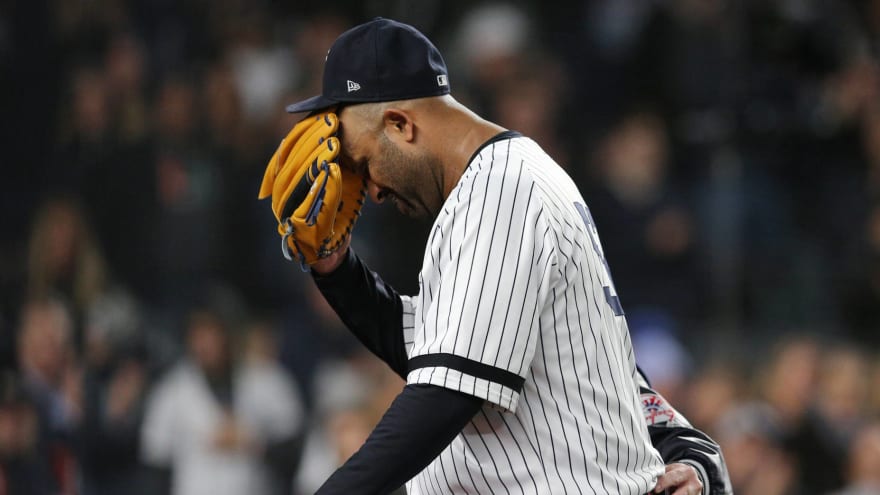 KANSAS CITY, Mo. (AP) â?? Gary Sanchez hit a three-run homer, Chris Carter added a two-run shot and CC Sabathia got back on track as the New York Yankees rolled to a 7-1 victory over the Kansas City Royals on Tuesday night.
Pitching on six days' rest, Sabathia (3-2) went 6 2/3 shutout innings to win for the first time since April 15. He struck out five and walked two before leaving with the bases loaded, but Tyler Clippard promptly fanned Whit Merrifield to escape the jam.
Clippard also handled the eighth before Jonathan Holder gave up a run in the ninth.
Sanchez drilled an 0-1 pitch from Jason Hammel (1-5) to center field with nobody out in the third, and Carter pounded a 1-1 pitch to almost the same place with two down in the fourth.
Jacoby Ellsbury and Matt Holliday also drove in runs against the Royals' …
Read Original Post at
http://newyork.cbslocal.com/2017/05/16/yankees-beat-kc/
Sports Media 101 searches and spiders for news it aggregates from across the web about your favorite sport or sports team. This article is originally posted at another site not affiliated with Sports Media 101. The portion of the article posted here is to provide a sample of the content available at the linked site. Please click the link to read the full article. Sports Media 101 does not claim any ownership to the content and all rights are retained by the original copyright owner.