Rockies have figured out pitching and defense, and it has them in first place
08.10.2020
No Comments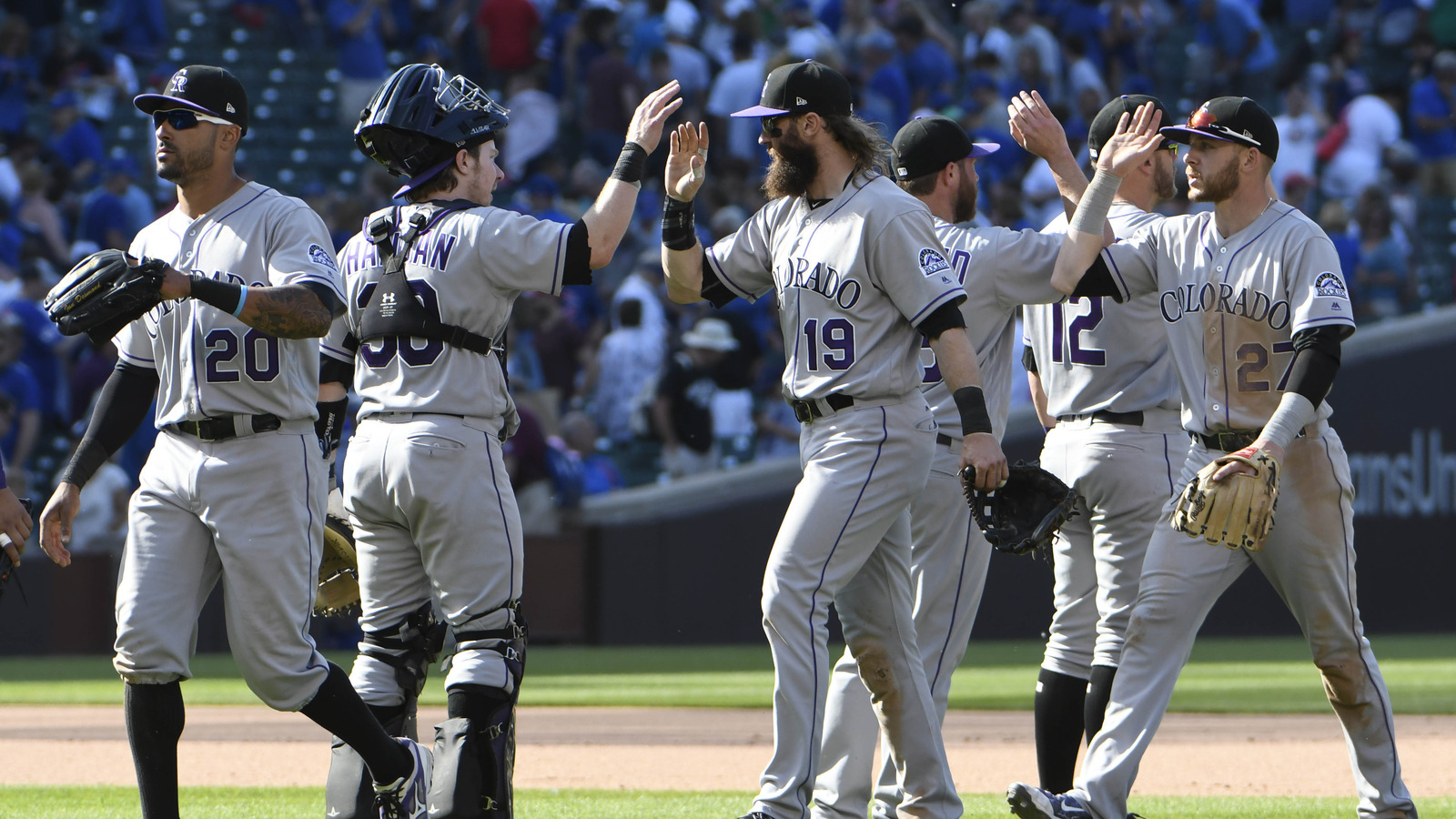 Jun 9, 2017; Chicago, IL, USA; The Colorado Rockies celebrate their win against the Chicago Cubs at Wrigley Field.  David Banks-USA TODAY Sports
Common wisdom holds that for the Colorado Rockies to excel while playing home games at mile-high Coors Field, they have to lead the Major Leagues in runs scored. They have to out-bash every other team and win a bunch of 10-9 games on their way to a 900-run season that eases the impact of a pitching staff full of bloated ERAs.
But as of Sunday, Colorado is 41-24, with the best record in the National League, and their success has as much to do with pitching and defense as with slugging.
Make no mistake, the Rockies can hit. Nolan Arenado is a stud, Charlie Blackmon is having an MVP-caliber season and Mark Reynolds is breaking out at age 33. But thanks to slumps from DJ LeMahieu, Trevor Story, Ian Desmond and Carlos Gonzalez, Colorado does not lead the league in runs per game. In fact, the Rockies rank only fourth in that category (behind the Astros, Yankees and Nationals) and are on pace to score only a few more …
Read Original Post at
http://www.yardbarker.com/mlb/articles/the_colorado_rockies_have_figured_out_pitching_and_defense_and_it_has_them_in_first_place/s1_13156_24141241
Sports Media 101 searches and spiders for news it aggregates from across the web about your favorite sport or sports team. This article is originally posted at another site not affiliated with Sports Media 101. The portion of the article posted here is to provide a sample of the content available at the linked site. Please click the link to read the full article. Sports Media 101 does not claim any ownership to the content and all rights are retained by the original copyright owner.